"Time Out has played a key role in the success of our first national tour. We knew they would help us achieving strong sales performances in New South Wales, and they did even more than that in Victoria"
Elliot Cohen
PR & Partnership Manager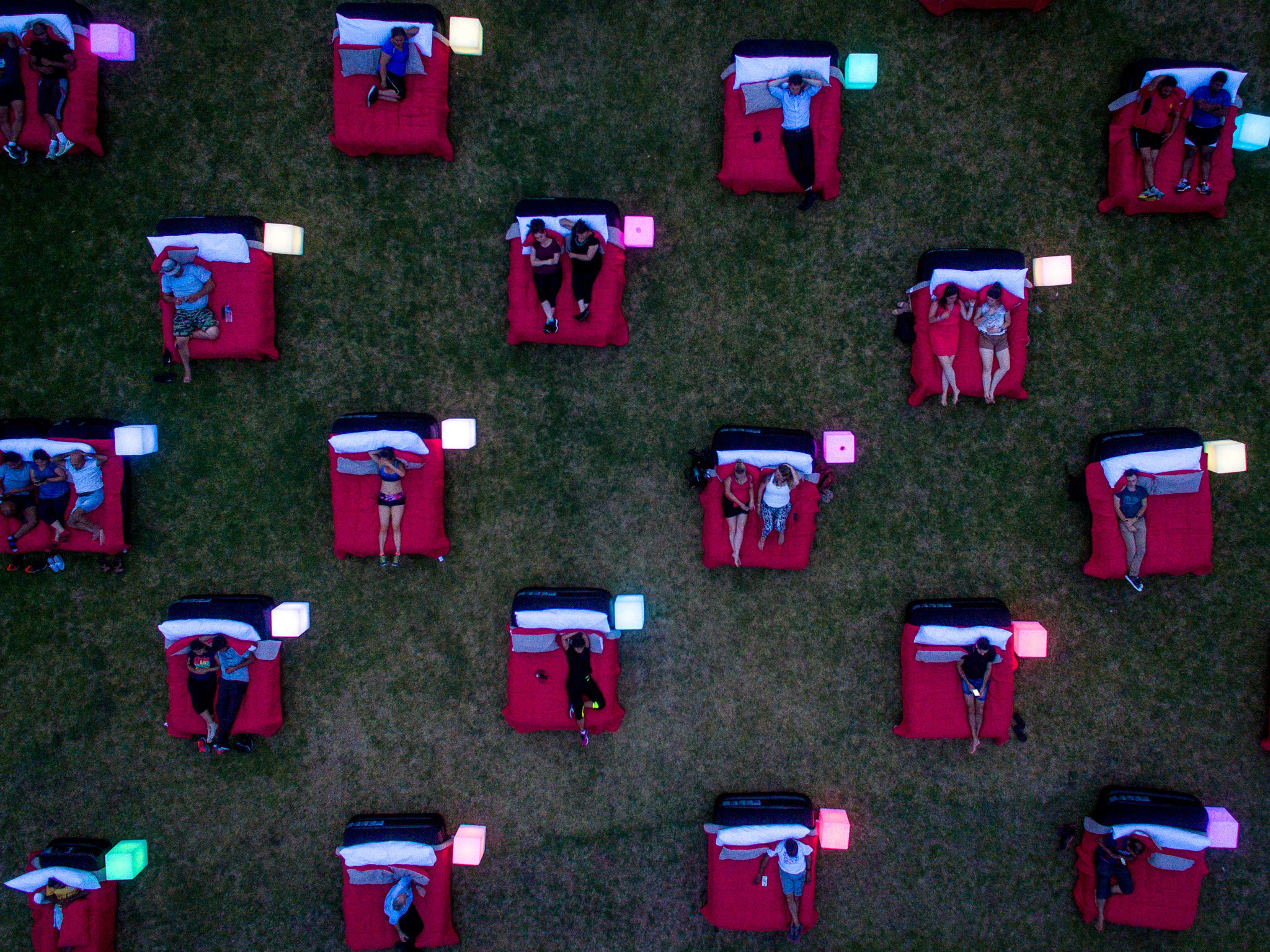 Brand association
Audience development
Commercial support
Our esteemed writers wrote content that was engaging, fun and informative
Time Out created a cross-platform campaign to promote Mov'in Bed Outdoor Bed Cinema nationwide. This included display, social, video and eDM
The campaign had well above average results and Time Out kept the team at Mov'in Bed cinema informed throughout the campaign of the great results
Time Out implemented a campaign that generated awareness and drove footfall to the Mov'In Bed screenings throughout the season.
The campaign was spread across production, social media, eDM, display, content drivers, competitions and print.
Time Out provided Mov'In Bed with additional value and editorial coverage across both digital and print.
The Mov'In Bed content tracked so well on the Time Out website that the editorial team decided to push it across their editorial channels for organic engagement.
Time Out thoroughly enjoyed working with BBR Agency on the Mov'in Bed campaign. It was a perfect example of a successful partnership due to the great brand alignment. 
The partnership was mutually beneficial. Mov'in Bed Cinema received great media exposure and value while Time Out had a premium media partner status for the duration of season. Time Out received brand awareness at the screenings, including TVC at the start of the films, presentation rights of a selected number of screenings as well as magazine sampling throughout the partnership period
For the second year running, Time Out came on board as a media partner for Mov'in Bed Cinema and once again Time Out delivered above average results on the media front. The content was strong, well received, impactful and our readers kept coming back for more.   
The sustained presence across Facebook and Instagram made sure the event was front of mind for our readers through the event season. Some of the social ad bursts more than doubled Time Out's benchmark figures. Furthermore, the CTR on all newsletter sends was well above average.
Overall the Mov'in Bed partnership was a huge success. We saw high page views and high engagement, our readers loved the content, and it performed so well that it was often highlighted among the top five features of the week (amongst editorially led content).
We hope to partner with Mov'In Bed Outdoor Bed Cinema for years to come! The brand alignment between us and our common mission to get people out to explore the city and its cultural offerings makes us a perfect match. Mov'In Bed are great to work with and we can't wait to roll out another successful partnership in 2020/2021.
What can we do for you?
Advertise with us.